Looking for the best Thai cookbooks you can get? You're on the right page! Here's the list of amazing thai cookbooks you could ever have with the overviews of its content.
Thai cuisine gives emphasis on delicious yet lightly prepared dishes with strong aromatic components and a spicy edge that you will surely love. It has met beyond expectations due to its unique form of dishes.
Traditional Thai cuisine loosely falls into four categories: tom (boiled dishes), yam (spicy salads), tam (pounded foods), and gaeng (curries). Deep-fries, stir-fries, and steamed dishes derive from Chinese cooking, according to Wikipedia.
Let's now dive in and explore the amazing thai cookbooks!
TOP 6 RECOMMENDED THAI COOKBOOKS
#1. Maenam: A Fresh Approach to Thai Cooking
Published in August 2020. Maenam is the Thai cookbook you're looking for! Thai cuisine and shows how to blend traditional Thai flavors and cooking techniques. It includes Angus' 100 signature recipes, each meal balances robust, intense ingredients with his approach to Thai food's clear, sharp flavours.
ABOUT THE AUTHOR
Angus An studied fine arts at the University of British Columbia in Canada and enrolled at New York's French Culinary Institute, studying under legends Jacques Pépin, Alain Sailhac, and André Soltner. He then worked with Chef Normand Laprise at Toqué as he moved to Montreal, before making Michelin-starred rounds in London at The Ledbury, The Fat Duck, and Le Manoir aux Qaut'Saisons.
An traveled to Bangkok to work with his Mentor, David Thompson, who gave him a lot of knowledge about Thai cuisine. He also met his business partner and wife, Kate, there. He and his wife soon published a masterpiece which is the Maenam cookbook.
An absolute masterpiece. According to David, his magnum opus features hundreds of lesser-known but equally authentic and delicious Thai dishes that will inspire cooks to go beyond green curry chicken and Thai fish cakes.
ABOUT THE AUTHOR
Michelin-starred chef David Thompson shares his passion for the unique style of cooking that he believes to be one of the world's greatest cuisines. He is known as one of Australia's leading chefs, restaurateurs, and cookery writers. He is also an eloquent ambassador for Thai food and culture. His Sydney restaurants have increased the awareness and appreciation of authentic Thai cooking. In July 2001 he opened Nahm, in London's Halkin Hotel.
He is also called as the legendary godfather of Thai cooking due to his amazing recipes, cookbooks, and Thai's famous and delicious dishes.
#3. Pok Pok: Food and Stories from the Streets, Homes, and Roadside Restaurants of Thailand
A guide to bold, authentic Thai cooking from Andy Ricker, the chef and owner of the wildly popular and widely lauded Pok Pok restaurants. In this recipe, Ricker shares more than fifty of the most popular recipes from Thailand and his Pok Pok restaurants, but Pok Pok is more than just a collection of favorite recipes: it is also a master course in Thai cooking from one of the most passionate and knowledgeable authorities on the subject.
ABOUT THE AUTHOR
Born in 1963, Andy Ricker started off his working life as a dishwasher in Vermont when he was a teenager. He then accumulated culinary knowledge while working and staging in restaurants in countries such as New Zealand, Australia, and Thailand, and at Raymond Blanc's Michelin star restaurant Le Manoir aux Quat' Saisons near Oxford, England.
His first visit to Thailand was in 1987. From 1992 onward, he continued his travels to Thailand, staying there for several months each year to study Thai food culture and successfully making his own cookbook which is the Pok Pok: Food and Stories from the Streets, Homes, and Roadside Restaurants of Thailand.
Another masterpiece is made by the legendary godfather of Thai cooking— David Thompson. Contains 100 recipes for such Thai dishes as clams with chili jam, banana stewed in coconut milk, omelette soup, and larp of pork.
The best cookbook by Danette St. Onge that is fast, simple, and scrumptious Thai food―no restaurant required. The Better-than-Takeout Thai Cookbook reveals the secrets to making iconic dishes and introduces a menu of new options to discover. What are you waiting for? Go get this cookbook and start making amazing Thai dishes at the comfort of your home!
ABOUT THE AUTHOR
Danette St. Onge is an amazing food and travel writer and translator. Famous for one of the cookbooks she wrote, The Better Than Takeout Thai Cookbook: Favorite Thai Food Recipes Made at Home, which is a true success.
She is a recipe developer and tester. Fluent in many languages such as French, Italian, Spanish, and English and also a former editor at Cook's Illustrated magazine.
#6. Thai Street Food: Authentic Recipes, Vibrant Traditions
Want to make delicious and amazing Thai streetfoods? Here's the best cookbook for you! This cookbook by David Thompson takes you to the bustling heart of Thailand's colorful street stalls and markets–from the predawn rounds of monks fanning out along the aisles to the made-to-order stalls ablaze in neon and jammed with hungry locals after dark. Featuring nearly 100 authentic dishes plus lavish photography accompanying every recipe, this stunning cookbook is the definitive guide to Thailand's culinary street culture
EXPLORING THAI CUISINE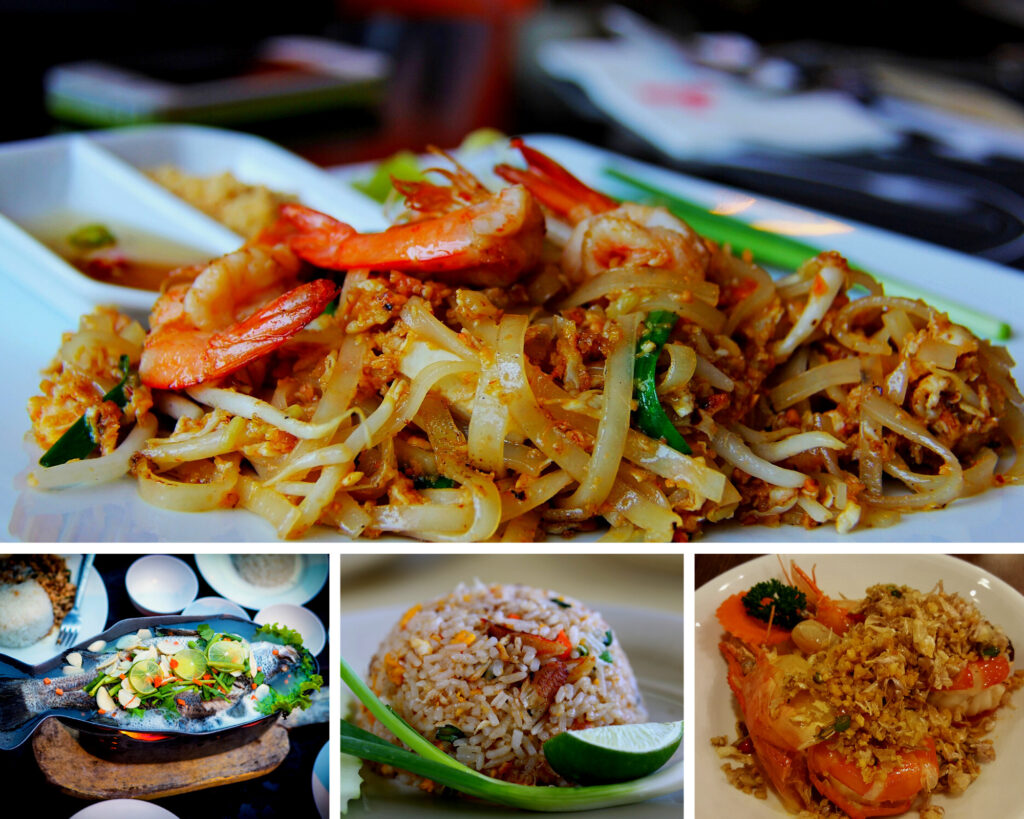 According to the Thai monk Venerable Buddhadasa Bhikku's writing, 'India's Benevolence to Thailand', Thai cuisine was influenced by Indian cuisine. He wrote that Thai people learned how to use spices in their food in various ways obtained the methods of making herbal medicines from the Indians.
Some plants from Thais such as sarabhi of the family Guttiferae, panika or harsinghar, phikun or Mimusops elengi and bunnak or the rose chestnut etc. were imported from India.
Traditionally, Thais eat their food with hands while seated on mats or carpets on the floor or coffee table in upper-middle-class families, customs still found in the more traditional households. Today, however, most Thais eat with a fork and spoon and with chair and table.
5 FACTS ABOUT THAI CUISINE
> CULTURE OF SHARING
When Thai families eat together, they share all the foods to each other instead of having their own meals. Thai believes that this way, everyone can have a taste of different types of meal.
> EVERYTHING IS FRESH
One of the reasons why Thai cooking is full of nutrients is rather than relying on dried or preserved ingredients, Thai cooking calls for a whole wide range of fresh herbs and spices, vegetables and fruits.
> THE LOVE FOR RICE
Rice is very essential for Thai people. It is indispensable for them. Whenever you see a family eating, you cannot miss to see the rice in the table.
> OVERFLOWING DURIAN
Did you know that there are over 200 known varieties of durian in Thailand? They are large fruits that have thorns and a bit of smell— some people don't like their smell. Though most Asian people like durian for it's sweet and delicious!
> GO GET SOME BEER
Beer has been common to most people in Thailand. It is said that it is their way to fight the brutal heat during daytime.
So don't be shocked when you see group of people in restaurants drinking beer in Thailand!
RECOMMENDED THAI BLOGS
Top 10 Traditional Thai food you must try in Thailand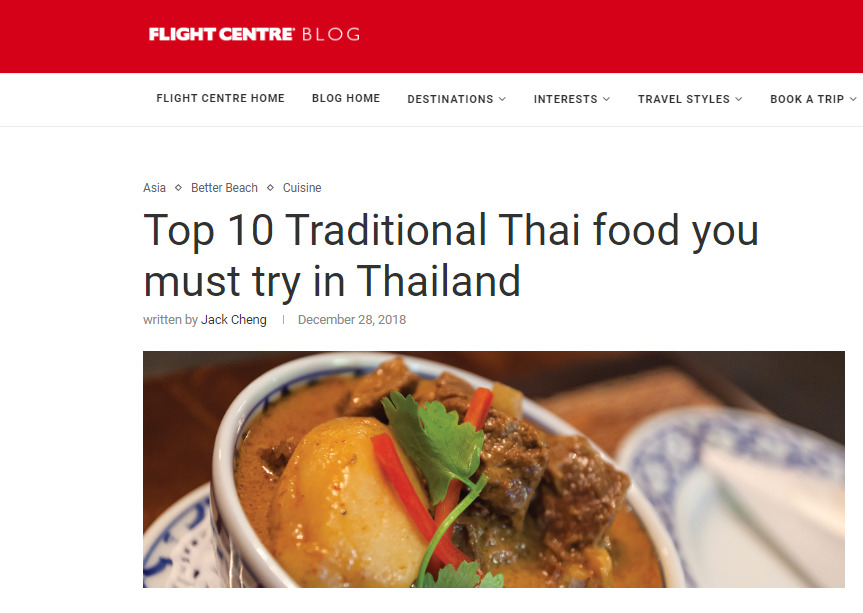 The 21 Best Dishes To Eat in Thailand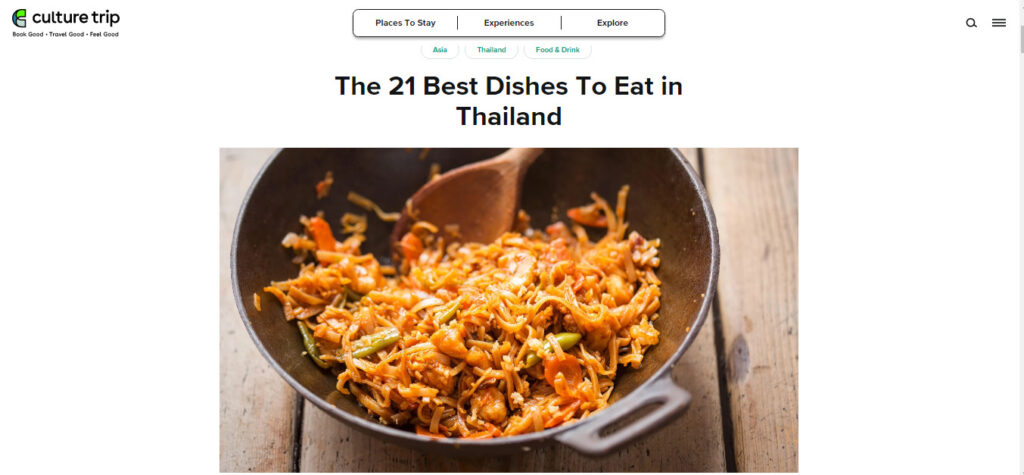 The History Of Thai Food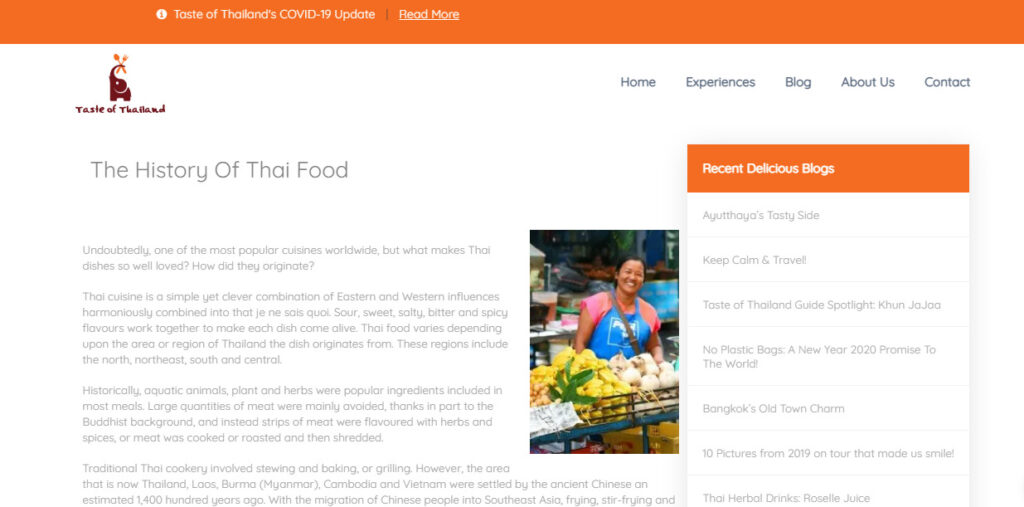 11 Best Traditional Thai Food Recipes | Popular Thai Food Recipes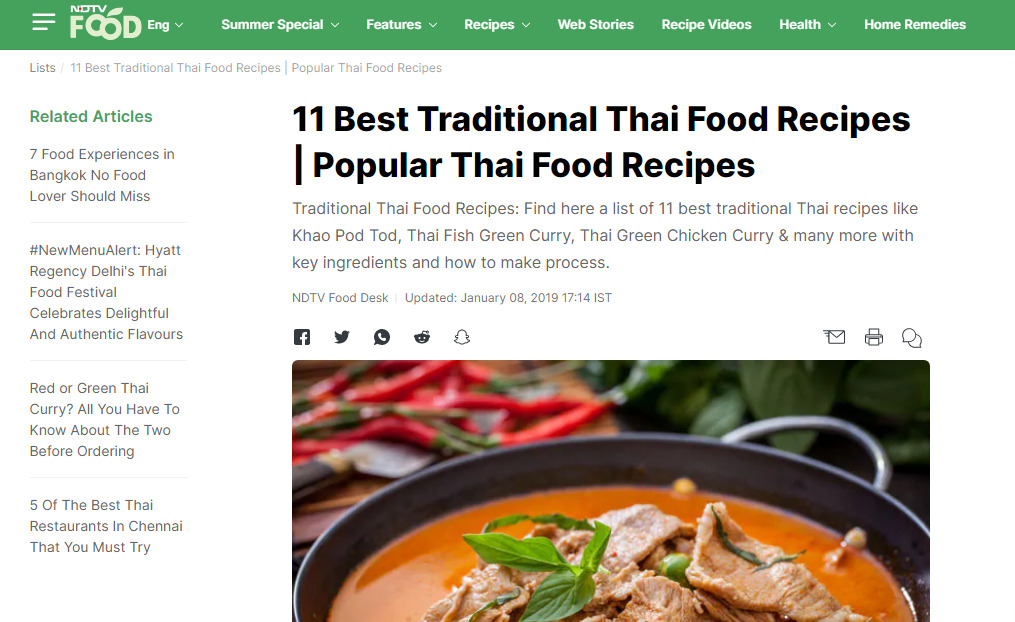 RECOMMENDED THAI VIDEO COOKING
Andy Learns Thai Cooking Techniques from a Thai Chef | Bon Appétit
Thai basil chicken recipe (pad kra pao gai ผัดกระเพราไก่) – Thai Recipes
6 easy Thai Food Recipes – Step by Step (Eng. Sub)
4 Levels of Pad Thai: Amateur to Food Scientist | Epicurious