Looking for the best Chinese cookbooks you can get? You're on the right page! Here's the list of amazing Chinese cookbooks you could ever have with the best recipes!
TOP 6 RECOMMENDED CHINESE COOKBOOKS
#1. Every Grain of Rice: Simple Chinese Home Cooking Hardcover
A James Beard Award Winner.
With stunning photography and clear instructions, this is truly an essential cookbook for everyone, beginner and expert alike, eager to introduce Chinese dishes into their daily dishes.
ABOUT THE AUTHOR
Fuchsia Dunlop is an English writer and cook who specializes in Chinese cuisine, especially that of Sichuan. She is the first westerner to train as a chef at the Sichuan Institute of Higher Cuisine in Chengdu. Dunlop "has done more to explain real Chinese cooking to non-Chinese cooks than anyone" according to Julia Moskin in the New York Times.
#2. Essential Wok Cookbook: A Simple Chinese Cookbook for Stir-Fry, Dim Sum, and Other Restaurant Favorites
You will have a lot to learn with this cookbook, from mastering the wok, the versatile pan that makes possible all of the Chinese restaurant dishes you love—no extra salt, oil, or MSG required to step-by-step illustrations and many more.
ABOUT THE AUTHOR
Naomi Imatome-Yun is a bestselling author and editor-in-chief based in Los Angeles. She has been a managing editor, food editor, and, editorial director of numerous print and online food-related magazines, as well as a restaurant reviewer.
Chinese food is one of the best go-to food, with over 70 recipes to re-create your favorites, this cookbook is truly a gem for you! Everything from sweet and sour chicken to char siu and so much more!
ABOUT THE AUTHOR
Kwoklyn Wan is a professional chef, restaurateur and Kung Fu instructor with variety of best-selling cookbooks. He is also working in their family's Cantonese restaurant in the Midlands, UK with his celebrity brother Gok Wan. Aside from this, he also have a website full of recipes! Check here: KwoklynWan.com
Do you find Chinese dishes very challenging to do? This Easy Chinese Cookbook is perfect for beginners who would like to re-create Chinese dishes at home. With easy-to-follow instructions, you would be able to make a Chinese dish in no time.
ABOUT THE AUTHOR
With 30 years of experience teaching Asian cooking, Chris Toy is a true expert in preparing various Asian dishes. A retired teacher and principal, Toy learned to cook in his parents' kitchen. His passion led him to become a great teacher to express his love for cooking. Check out his cooking website here: ChrisToy.net
Varying from desserts, to soup, appetizers, meat, poultry, to desserts— this cookbook is truly a complete guide to Chinese cuisine. The recipes are delicious yet easy to understand due to its clear instructions and the author's straightforward approach.
ABOUT THE AUTHOR
The West's most famous Chinese chef Ken Hom. He is a Chinese-American chef, one of the best-selling authors, television show presenter for the BBC, specializing in Chinese cuisine. Hom was appointed honorary Officer of the Order of the British Empire (OBE) for "services to culinary arts" in 2009.
Named one of NPR's Favorite Books of 2019 and one of the Best Cookbooks of 2019 by the Boston Globe
A cookbook full of irresistible recipes with traditional Asian ingredients and comforting American classics and seasonal ingredients. A true game on for Chinese-American kitchen!
ABOUT THE AUTHOR
Margaret Li and her siblings are the co-owners of the The Mei Mei Group, a Boston-based restaurant, food truck and catering company with an aim of innovation, sustainability, and great service. Margaret (aka Mei) are now residing in Atlanta, Georgia, with her husband and daughter and an ever-growing collection of cookbooks and board games.
EXPLORING CHINESE CUISINE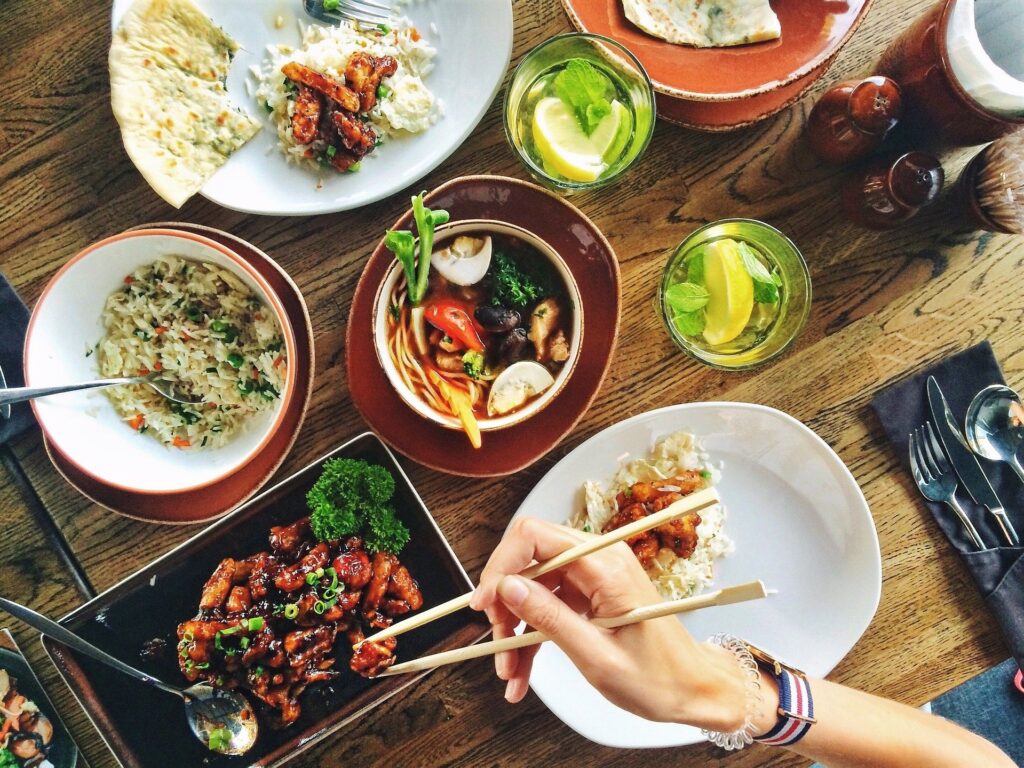 Chinese cuisine is an essential part of Chinese culture. It includes a variety of cuisines originating from the diverse regions of China as well as from Overseas Chinese who have settled in other parts of the world.
Because of the Chinese diaspora and historical power of the country, Chinese cuisine has influenced many other cuisines in Asia, with modifications made to cater to local palates. Chinese food staples such as rice, soy sauce, noodles, tea, chili oil, and tofu, and utensils such as chopsticks and the wok, can now be found worldwide. – Wikipedia
RECOMMENDED CHINESE RECIPES TUTORIALS
How to Make Perfect Hot Pot Every Time
Hot Pot is one of the most popular Chinese recipe. It is usually served to celebrate Chinese New Year, but is also a common enjoyable wintertime meal.
Twice Cooked Pork, Sichuan Huiguorou Recipe (回锅肉)
This delicious and classic dish consists of twice cooked pork that is loved by many all throughout the China.
Super Easy Chinese Braised Pork Trotter (Leg) Recipe 卤豬脚 Chinese Pork • One Pot Recipe
A mouthwatering Chinese Braised Pork Trotter recipe you'll ever make. This video tutorial will show you clear instructions on how you can make this recipe on your own at home!
Steamed Garlic Prawns 清蒸蒜蓉冬粉虾 Chinese Shrimp Recipe
Steamed garlic prawns, one of the best Chinese recipes that is rich and texture and over-the-top delicious! Learn how to create this delicious dish in just few minutes!
RECOMMENDED CHINESE BLOGS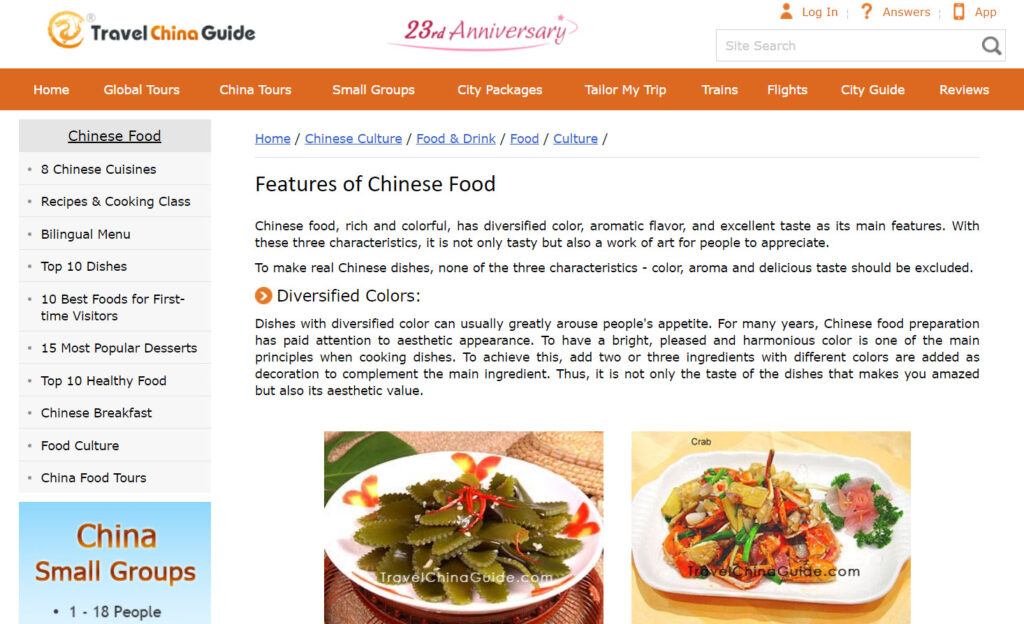 This blog will show you all the features you need to know about Chinese cuisine. Ranging from the colors, aroma, to taste that you need to be familiar of when you're preparing Chinese dishes.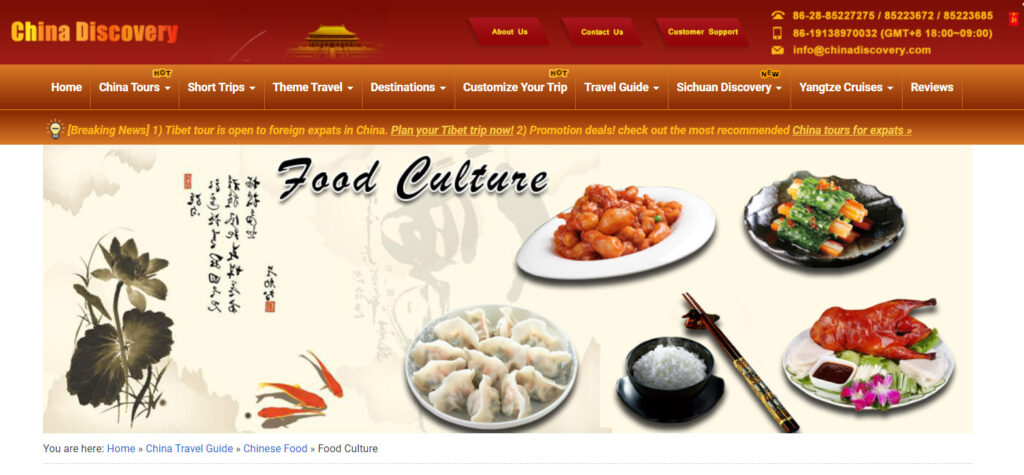 Learn more about Chinese food culture and discover a lot of facts about Chinese cuisine! Full of exciting facts, and essential information you need to know.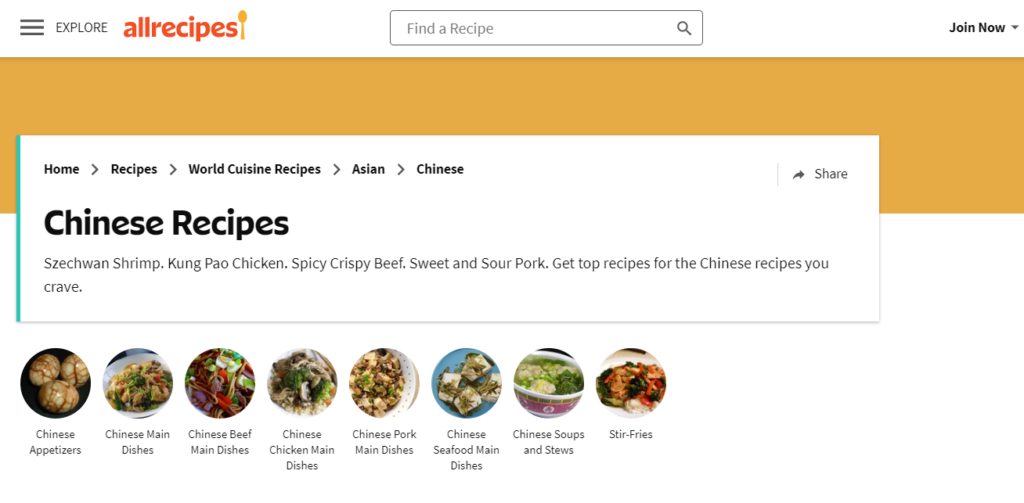 Still looking for more recipes to do? Check out this page now! With more exciting recipes yet to discover in Chinese cuisine, this page won't let you down.