Look around you, there's a LOT of famous chefs and cooks, right? We all know that those people didn't started as great ones, because of perseverance, passion and determination they reached their dreams to be the best.
"'I don't think there's any chef that is born great like in music or in sports. You have to burn yourself… messing up makes you a better chef" – David Chang, American Restaurateur
Strive hard, like the people you can see below, you too can become GREAT. Here are some of the famous cooks we have around the world to give fuel your inspiration!
BEST COOKS WITH THEIR INSPIRATIONAL QUOTES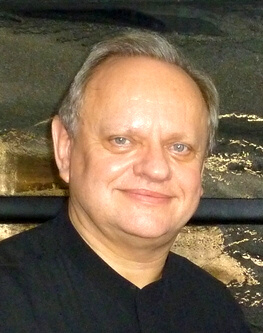 The chef with the number one spot on Michelin Stars count— with a total of 32 stars, the one and only Joël Robuchon. He was a French chef and restaurateur. He was named "Chef of the Century" by the guide Gault Millau in 1989 and awarded the Meilleur Ouvrier de France (France's best worker) in cuisine in 1976.
He is famous for a lot of amazing dish especially his own style of mashed potatoes.
"There is no such thing as the perfect meal; one can always do better." – Joël Robuchon
JOEL ROBUCHON'S COOKING VIDEO TUTORIALS:
| Joël Robuchon & The Perfect Egg
| Chef Joël Robuchon: Life & Cooking Philosophy | 传奇一生
JOEL ROBUCHON'S COOKBOOKS: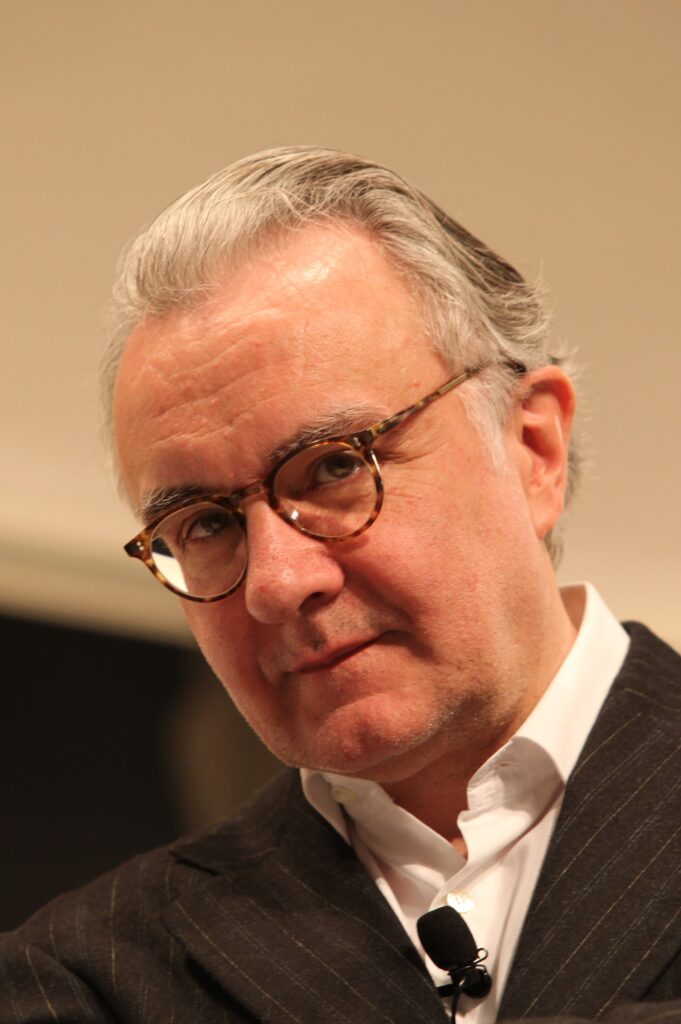 He is a French-born Monégasque chef, second to hold the highest number of Michelin stars— a total of 21 stars. He operates a number of restaurants including Alain Ducasse at The Dorchester which holds three stars (known as the restaurant with the top ranking) in the Michelin Guide.
The famous dish of Alain Ducasse is Rum Baba, which is developed in Monaco that has become one of his best signature dishes.
"Failure is enriching. It's also important to accept that you'll make mistakes – it's how you build your expertise. The trick is to learn a positive lesson from all of life's negative moments" – Alain Ducasse
ALAIN DUCASSE COOKING VIDEO TUTORIALS
| Alain Ducasse: Perfect Harmony
| Alain Ducasse | Japanese Cuisine Par Excellence (2017)
ALAIN DUCASSE COOKBOOKS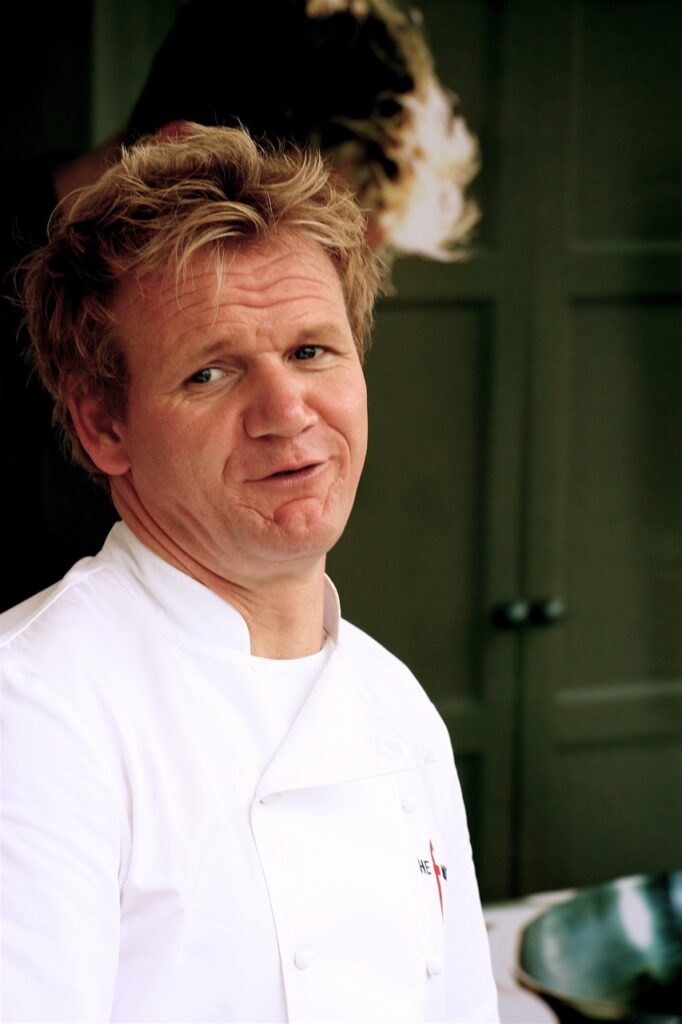 We all know who Gordon Ramsay is, thanks to his exposure to a variety of tv shows. Famous for having a hot temper and delicious dishes, Gordon holds a total of 16 Michelin Stars. He is a British chef, restaurateur, television personality, and writer. Tied to almost 20 restaurants but his main is the one he had in Chelsea.
Known across the world as Gordon Ramsay's signature dish, the Beef Wellington is a dish a lot of people definitely love!
"I think pressure is healthy, and very few can handle it." – Gordon Ramsay
GORDON RAMSAY COOKING VIDEO TUTORIALS
| Gordon Ramsay's Spicy Mexican Eggs
| Stuffed Rib of Beef with Horseradish Yorkshire Puddings | Gordon Ramsay
GORDON RAMSAY'S COOKBOOKS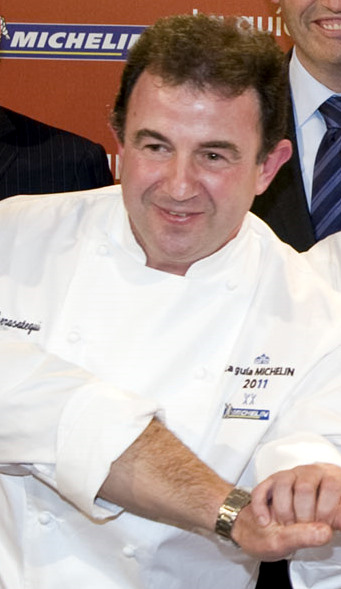 More than any other Spanish chef, Martin Berasategui holds a total of 21 Michelin stars. is He is a Spanish chef expert in Basque cuisine and owner of an eponymous restaurant that has been awarded 3 stars in Lasarte-Oria (Gipuzkoa), Spain.
His signature dish is the raw seaweed and seaweed cream on sea urchin curd with fennel salad way back 2014.
"For 44 years, I've been dedicated, body and soul, to doing what I like the most in this world, cooking." – Martin Berasategui
MARTIN BERASATEGUI COOKING VIDEO TUTORIALS
| Truco MB / Aperitivo de Aguacate
| Patatas Fritas
MARTIN BERASATEGUI COOKBOOKS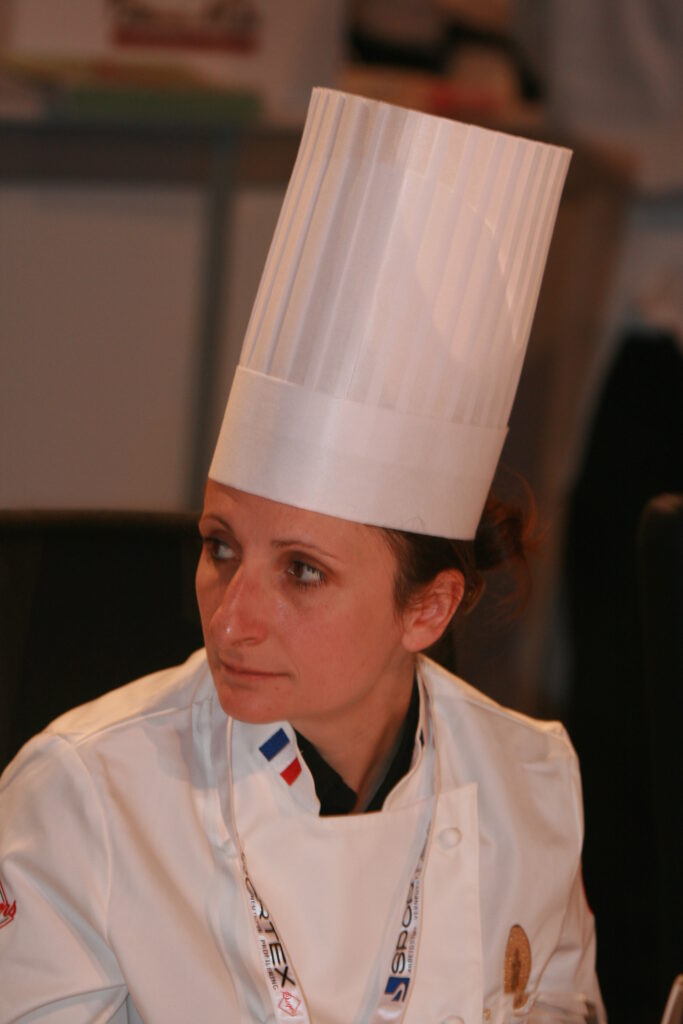 Ranked the best female chef by The World's 50 Best Restaurants for the year 2011, no wonder why Anne Sophie Pic is in the list of chefs with the most Michelin stars. She is a French chef best known for regaining three Michelin stars for her restaurant, Maison Pic, in southeast France.
Her famous signature dish is Berlingots, it is a pyramid-shaped matcha-flavored pasta which is named after the French hard caramel candy.
"Cooking is a bit like cinema. It's the emotion that counts." – Anne-Sophie Pic
ANNE SOPHIE PIC COOKING VIDEO TUTORIALS
| 3 Michelin Star Chef Anne-Sophie Pic cooks Berlingots, langoustine, and White Mille Fouille recipes
| Anne-Sophie Pic – Les Chefs Cuisiniers
ANNE SOPHIE PIC COOKBOOKS
Carme Ruscalleda I Serra is the very first lady that has been awarded a total of shining 7 Michelin Stars. She is the famous Spanish chef of the restaurant Sant Pau in Sant Pol de Mar, near Barcelona, Catalonia, Spain.
One of her famous signature dishes is a dish of prawns with saffron, celery, and peas that shows the freshest and delicious seafood.
"Society is seduced by beauty but food must have a soul, too." – Carme Ruscalleda
CARME RUSCALLEDA COOKING VIDEO TUTORIALS
| Carme Ruscalleda – Arroz Frío Langostinos
| Carme Ruscalleda Prepares A Dish
CARME RUSCALLEDA COOKBOOKS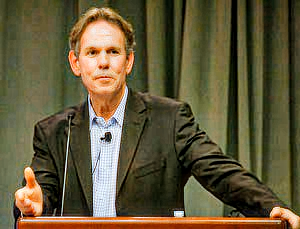 One of the best chefs around the world. He and his landmark Napa Valley restaurant, The French Laundry in Yountville, California, have won multiple awards from the James Beard Foundation, notably the Best California Chef in 1996, and the Best Chef in America in 1997. He is an American chef, restaurateur, and cookbook writer.
Thomas Keller's Smoked Salmon Crisps is one of his best signature dishes!
"I wanted to learn everything I could about what it takes to be a great chef. It was a turning point for me." – Thomas Keller
THOMAS KELLER COOKING VIDEO TUTORIALS
| Thomas Keller's Roasted Chicken | Discover MasterClass | MasterClass
| In the Kitchen: Thomas Keller Goes Behind $310 Meal
THOMAS KELLER COOKBOOKS